You can't do and be everything for your business.
Focus on what you do best, and outsource the rest.
– Susan Escott, Virtual Essentials
VIRTUAL
 Essentials

 offer the following services:
Virtual Assistance – Business Administative Support
Operating as the eyes, ears and hands in your office without actually being in your office. General administrative tasks including (but not limited to):
Telephone support.
General correspondence.
Website updates.
Social media posting and monitoring.
Accounts payable & Receivable.
Custom building websites and e-commerce stores, to suit the individual needs of small businesses, designed utilising UX (User Experience) and UI (User Interface) design principles. From single page to multi-page, featuring images, videos, galleries, and portfolios. Specialising, though not limited to WordPress.
Website hosting and maintenance
Ensuring continued functionality, customised to the differing needs of individual businesses, including:
Theme maintenance.
Content Backups.
Database Backups.
Plugin updates.
CMS updates (WordPress, Joomla, Hubspot, Shopify).
Security Monitoring.
Reporting.
Creating social media pages & profiles for small businesses to best optimise online exposure, and increase organic reach.
Assessing what you need to make your business administration run smoothly, implementing and then guiding you in its use, freeing you up to focus on your core business rather than the administration that takes so much time and energy.
Media Relations & Copywriting
Providing written content for small businesses including media releases, advertisements, articles, invitations and flyers
Producing images for websites, social media posts and profiles, advertisements and flyers
Short customised video productions for websites, social media and commercial purposes, including doodles and video overlays and short clips
Assessing established websites to ensure SEO optimisation and functionality.
Professional Member of Australian Marketing Institute 
Trained in the latest up to date successful marketing strategies by the leading marketers in Australia.
Facebook Ads Specialist. SEO (Search Engine Optimisation) including Google Analytics, Google My Business, SEM (Search Engine Marketing – formerly Google Adwords), market research, campaign management, segmentation analysis, channel marketing and funnels.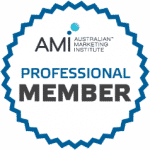 Any one of these services, virtual support, websites, social media and marketing can be provided separately or incorporated in to a plan for your business.  For more details about the plans please visit our packages page:
If you are ready to scale your business, in the market for a new website, keen to improve your social media, or seeking office admin support without hiring a full time staff member but not sure on what you really need, please get in touch via our contact page below.
Together we can discuss the individual needs of your business, obligation free. I understand that no two businesses are the same, and no two business owners require the exact same services, so packages in the six step program can be tailored to meet your individual requirements and budget.
Who is behind VIRTUAL Essentials?
Meet Susan Escott the founder of Virtual Essentials, the creator of the websites, the social media guru and the marketing strategist…